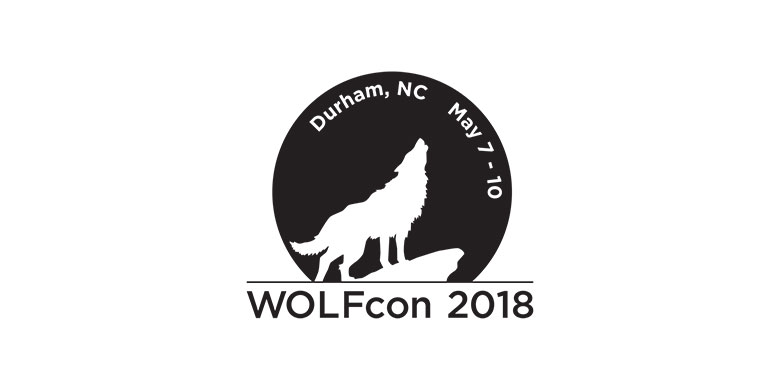 On May 7-11, the Open Library Foundation will host a conference in Durham, North Carolina for the communities that it supports. As one of the foundation's first projects, active members of the FOLIO community will attend working meetings and updates. Tune in to the livestream for morning plenary sessions and evening wrap-ups.
Tune in to plenary sessions at WOLFcon
On Tuesday, Wednesday and Thursday morning (May 8-10) from 8:30 – 10:00 a.m. EST, tune in live to the plenary sessions, where key members of the community will present project updates and give demos.
Click here to watch the recordings
The WOLF Den
Join us live on Monday, Tuesday, Wednesday and Thursday (May 7-10) at 5:00 p.m. for live interviews with conference attendees, who will recap events from the day. These broadcasts will be about 15 minutes each. Tune in to see who stops by to be interviewed!