News Highlights
In March, EBSCO announced a FOLIO innovation grant to help libraries develop innovative technology solutions that address the challenges academic libraries face. More here.
In October, Jisc joined the FOLIO community. Read more here.
In November, the Open Library Foundation's board expanded. Learn more here.
In December, Chalmers University of Technology was named the first FOLIO beta partner for EBSCO. Read all about it here.
Development
We now have more than 60 developers currently working on FOLIO, we have been able to make giant strides in the development of the platform and its modules. See the progress in this interactive infographic.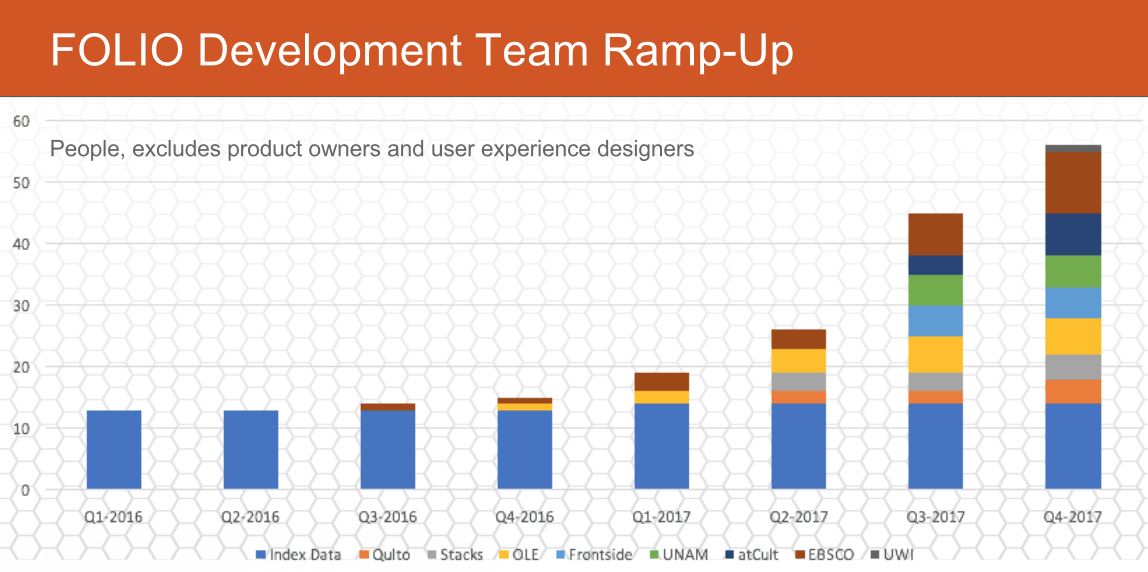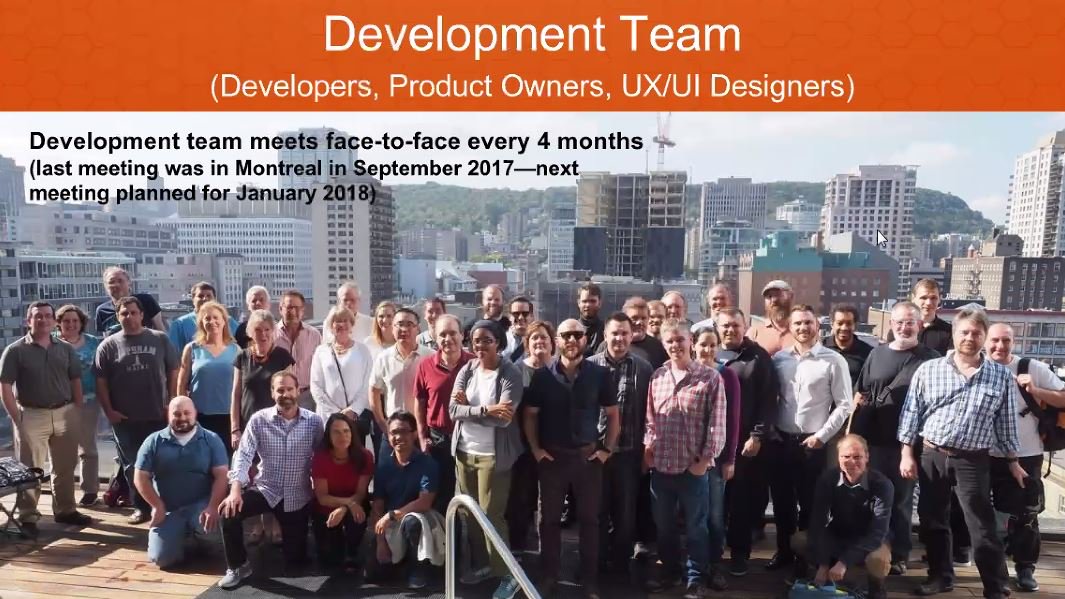 Community
Who better to talk about our biggest accomplishments than members of our community:
"There have been so many accomplishments, but to me organizing the community into a cohesive, productive group has been the biggest accomplishment. I am very proud of what we have done—I was here before there was anything and I remember wondering how we would ever get to where we are. We have become a well-oiled machine, with a development process in place that allows us to iteratively produce features and functions of high quality that meet the needs of libraries." – Holly Mistlebauer, Cornell University
"It seems to me that the FOLIO community and platform really came alive in 2017. We started the year with a brand-new concept for how to organize functionality in a complex platform, and feel like the design and technology have really come together. But more importantly, the growing community around FOLIO have rallied around the platform. The guiding vision was always a communal ecosystem, and I think we have taken a giant step closer to that vision." – Sebastian Hammer, Index Data
"There have been so many FOLIO accomplishments in 2017, but for me the most exciting was to see the incredible scaling of the development community. We went from a single development team in early 2017 to seven teams by year end. Meeting the needs of these organizationally and geographically distributed teams required more product and UX folks, more SIGs and sub-groups, new processes, better communication and better coordination. The FOLIO community came together to meet the challenge and we are all totally energized by the results!" – Cate Boerema, EBSCO Information Services
Click here to watch three leaders in the project reflect on what has happened over the last 12 months.